fuel fired energy systems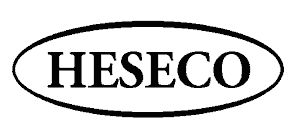 Fuel Fired Energy Systems
Manufacturer: Sigma Thermal
Biomass, Wood Fired, & Solid Fuel Fired Energy Systems
Sigma Thermal is a leader in providing modern Biomass-fired energy systems and related equipment to the forest products industry. The Sigma Thermal furnace is the most effective design for complete combustion of waste materials with low heating value, high moisture content, and high ash content. Our design allows for finite combustion control, minimizing emissions and utilizing a large range of different waste fuels, with varying characteristics.
Typical Applications
- Wood fired thermal oil heating systems - Pelletizing wood pellets - Laminating press - Multi-opening press - Continuous press - Multi-zone dryer - Log thawing pond - Building/Plant heat, make-up air - Steam generator - Various heat exchangers - Tank heating.