temperature controllers, heat tape power panels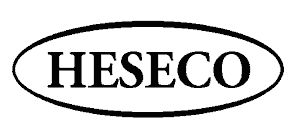 Temperature Controllers and Power Panels for Electric Heat Tape

Manufacturer: VTI
Individual and packaged temperature controllers for control of self regulating heat tape.
Series 3000 Controllers
Field mounted heat tracing controller with state-of-the-art electronic control housed in a NEMA 4 fiberglass enclosure suitable for Class 1, Div 2, Group A,B,C, and D hazardous areas.
Series tcm120 controllers and itc2200 Temperature Control Systems
The itc 2200 is an integrated electric heating control system to control up to 24 individual circuits. The system includes itm 120 controllers, power transformer, primary and secondary circuit breakers, alarm systems, and computer communications capability.

tcm 120 controllers are a micro processor based temperature controller with digital temperature readout and multi-function alarm capabilities. Its unique "resistance inferred temperature feedback" mode allows closed loop control without the use of temperature monitoring devices.