Twisted-Tube Exchanger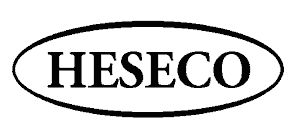 Twisted Tube Heat Exchanger
Manufacturer: Koch Heat Transfer Company, L.P.
The Twisted Tube heat exchanger operates on the same basic principle as conventional shell & tube devices, however, tube bundles in the new exchanger are radically different:
Each tube is formed into a shape using an exclusive process.
Advantages / Benefits of Twisted Tube Exchangers
· Improved heat transfer
· Vibration free
· Reduced fouling
· No Baffles
· True countercurrent flow
· Reduced costs
Replacement tube bundles using twisted tubes can significantly increase thermal performance.
Twisted tube heat exchangers are perfectly suited for the range of applications which fall between the optimums for conventional tubular and plate & frame heat transfer devices.